According to the Guardian, a new vending machine has been installed in Canary Wharf, allowing workers to pick a one, three or five minute story. With stories from Anthony Horowitz, Lewis Carroll, Virginia Woolf and Charles Dickens, there's something for everyone and best of all it's free.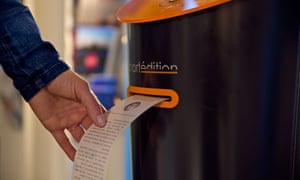 To find out more check out the Guardian website.
What do you think? Is this a vending machine worth having? Would you want one at school? Which authors would you pick to feature?